Venture Pro F.A.Q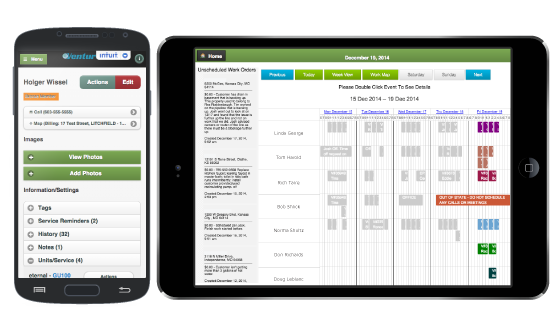 ---
Hot Off the Press
Website Comparative Analysis

Where do you stand? We now offer comparative analytics a new and powerful tool that gives you details on your websites performance and offers specific information on how your site compares with other's in our system. With Comparative Analytics you can see exactly how your site stacks up and what you can do to generate more traffic and leads for your business.
---
Customer Support: Integrated Live Support
Live Support


7:30 - 5:00 PM East Time M-F we offer live customer phone support. Your phone call will be answered by our team in Charlotte, VT, or Stamford, CT. No call center, No voice mail maze.
Support Tickets


We offer a Smart support ticket system. From VenturePro click "Help" or the "i" link in the top right of your page. This will allow you to create a support ticket that we will follow-up on. The system is Smart because we automatically capture your information and information on the equipment you are using, and any errors you are seeing. This helps us efficiently help you.
---
General Questions
Browser Based Access

We strongly suggest that you

Google Chrome

as your browser.

We DO NOT support any version of Internet Explorer

.
Supported Mobile Devices


VenturePro supports both Apple and Android devices (Android Version 2.4 or higher).
Android Voice to Text System and Siri


VenturePro is compatible with Android Voice to Text and Apple Siri. Its great! Fast and easy. (iPad2 and iPhone 4S or higher)
---
Accounts and Users, Team Functions
Desktop & Mobile Versions

Team Map - Last login location of all team members today. If a user has not checked in today they will not appear on team map.

Team Calendar

Default View - User's Calendar Today. To view Month or Week view click appropriate links.
All events on My Day will appear on Calendar as well as any non-associated events link personal appointments or vacation time.
To Add a Calendar event Click Add Event. Default is to Create and Event for the User, but events or appointments can be created here for any team member.
IMPORTANT NOTE: Events such as work orders or Scheduled Appoints associated with a customer should be made from the Customer Center, not Calendar.
Team Calendar View: Combined Calendar of all team members
Employees Calendar: Choose to view to Calendar of any Team Member

Team Members

Edit: Edit any information about team members information

Picture: Add an image of Team Member. This image will be used to personalize Workorder confirmation emails and Quote Emails.
Contact Information - Add or Edit information such as name, primary email address
---
Add Customer
Desktop & Mobile Versions, Sync

IMPORTANT: Search database prior to adding a new record to avoid duplicate records
Click Find, then Add Customers
Customers Added Either in Venture or API are added in both locations
All fields but Email are required. Email is STRONGLY recommended
---
Delete Customer Record
Desktop & Mobile Versions

From customer Center Page, Click on Customer Name at the top of the page then scroll all the way down and click delete, then confirm.
---
Check-In Functions
Saved Adresses

To Add or Edit Saved Addresses, Click Settings, Saved Addresses.
Saved addresses are use to record locations that are not associated with a customers location like the office, home, or frequently used locations like motels or restaurants.
Starting your day at a saved address allows you to edit your start time in desired.
Start Day: Check-in to start your day

Checking at a customer location, or at a saved address
Venture will track time and mileage from your first check-in and let your team know where you are on the Venture mapping system
Mobile Version

Check-in at a customer location - When you arrive at a customer location Click Check-in and we will record the mileage from your previous stop, and the elapsed time.
Mobile Version

Checking In at a job site rather than a customer's location. If you are at a jobs-site or another address not typically associated with your customer you can Check In At Current Location, and Then Attach to check-in to a customer.

From the home page click Check-In. Select . Then from my day click on the recorded check-in and Click Connect. Search for your customer record and click connect.
---
My Day
Desktop & Mobile Versions

My Day is accessed anywhere but its design to manage all aspects of a mobile user's day.
Viewing My Day

All work orders and appoints for a users are visible on My Day. They are displayed in order of the scheduled time for each event.
Click on any event to view details of that event.

Viewing Results on My Day

As users proceed through their day we record and display the following information:

Mileage between the Start Day check and every other check-in for the day, Total miles travelled at kept as a running total.
Elapsed time between check-ins and total time for the day.

Between each check-in location on My Day Venture displays the elapsed time and mileage between stops.
My Day results are also reported in the following reports:

Team, Choose User, Map: Venture displays a map of daily routes, mileage, and time
Desktop Version

Expense Report: Mileage travel by day (with other recorded expenses)
---
Customer Center
Desktop & Mobile Versions, Primary Information

View, Edit Customer information, Manage Customer Addresses

Click on the Customers Name - This opens an editable customer information area.

Customers name, primary address and contact information can be edited and saved.

Add additional Customer Addresses:

Click Add Address
Select Address Type and add Location Title
Save additional address
Saved addresses can be accessed when creating work orders, appointments, quotes or invoices

Click on Customer Address line to display a map of customer location and create turn by turn directions if desired.
Primary Phone Number is Displayed

Mobile Version: Click on the phone number and Venture will connect the call

More Address: If more than one address is recorded for a customer Click More Addresses to display other locations. All other addresses and phone numbers will then be displayed for that customer
Desktop & Mobile Versions

Customers with Open Work Orders
Desktop & Mobile Versions, Information & Settings

Tags: Venture utilizes a sophisticated system to sort customers for follow-up or promotional activities like newsletters or special offers. Tags, combined with Registration Records allow administrators to extract a list of all records with the same user tags or registrations types.

Click tags to view set customer tags
Click edit to add or remove tags
Check each desire tag and then click Save and the top of the tag list
Desktop Version - Sort and display all customers based on tags click Reports, Then Customer List, Click Select tags, then check desired tags, Save Tags, then Click Search to view results.

History: All interaction with in customer in chronological order including quotes, communication history, existing Service Reminders, Invoices, and Payments. The most recent records are at the top of the list.
Notes: Any miscellaneous information created about the customer such calling instructions and details about a jobs site.
Units: Service history of all Registered equipment for this customer. Venture keeps a full service history of each piece of equipment serviced by your company.

Click on the Model Number displayed to access any available documents available such as installation or service guides, or consumer literature.
Serial number and date installed are displayed for warranty purposes.
All service performed and charges billed on the selected unit is display in chronological order.
Actions on the Units Tab

Create a workorder for the equipment selected
Mobile Version: capture a job picture of the selected unit for service or promotional purposes.
Desktop & Mobile Versions, Actions Menu

Mobile Version: Check-In - Timestamps customer site visit in history and on My Day, and calculates elapsed and mileage from previous check-in location.
Note: Add general note about customer. Will be added permanently to customer notes history.
Tasks: Add a task for user or any other team member about selected customer

New task defaults to "Open", Task posted on assigned user's Open task list, and user is notified of new task when it is created.
Reminder date: set a date to remind assigned user to address task issue
Due date: set task due date
When task is complete, user can change task to closed and record appropriate actions. Results are recorded permanently in customer history.

Quote: Create Quote for customer

Select site address, default is primary billing address.
Add quote detail, quantity, and price on first line. Taxable toggles sales tax on or off for quote line
Close quote or add more lines
If adding rows, select from "Empty" Row, or add Predefined Quote items from pulldown menu.
Click "X" to delete Quote Line
Select Terms: Default Venture Terms are Due Upon Receipt. Additional Predefined Terms may be added in Settings, Company Settings, View / Edit Terms Terms.
Save: Saves Quote. Save Quotes can be be viewed under Customer History, Or from Main Menu: Leads, Quotes.
After Saving Quotes the following options are available:

Adding Model Numbers To Quotes

Select "Add Unit" from displayed list
Select Brand of equipment proposed from pulldown list
Select Model From pulldown List
Quoted Model Number and available literature (that is from the MPN Venture product database) is now displayed on Quote
Literature Library is a Crowd Sourced resource. If your model is not displayed in the Venture library system, or the library is missing literature you need let us know by creating a Support Ticket and we will add it to our database for you.

Print: To print a quote
Email: To Email a Quote

Customer Email Address is Displayed at the top of the page. Verify that email address is correct and click Send Email
The time and date of the email sent is recorded in customer history
A Copy of the Email sent to customer is then displayed. A link to the Quote is at the bottom of the Email cover letter.
Click View to review quote.
When view is clicked by customer Venture marks quote as viewed in customer history.

Create Workorder: Converts Quote to Workorder.

Click Create Workorder and review quote details. Make any edits necessary.
Select Job Time Estimate. This value is used by Scheduler to display the number for hours necessary to complete job. The time budget entered here is not share with the customer.
Click Save
The Workorder can then be scheduled in Scheduler.

Create Invoice

Click Create Workorder and review quote details. Make any edits necessary.
Click Save
Invoice is then created and displayed:

Click Payment Information to add payment information to invoice (this can be done at any time)

Enter payment Notes (like check number or Credit Card confirmation number)
Enter Payment Amount Received
Click Add Payment to Save payment information
Recorded Payment information will be displayed on invoice when printed or emailed.
Partial payments acceptable. Each payment is time stamped and recorded, and outstanding invoice balance calculated.

Print: To print Invoice
Email: To Email a Quote

Customer Email Address is Displayed at the top of the page. Verify that email address is correct and click Send Email,

The time and date of the email sent is recorded in customer history

A Copy of the Email sent to customer is then displayed. A link to the Invoice is at the bottom of the Email cover letter.
Click View to review invoice.
When view is clicked by customer Venture marks invoice as viewed in customer history.

Customer Feedback Request: When the invoice is sent via email, a feedback request in included in the email cover letter. When this link is clicked your customer can submit feedback about his perception of the work performed.

Submitted Feedback is:

Collated by Servicer and viewed on Reports, Feedback Summary
Submitted Feedback viewed on Reports, Feedback Report

If you Company is connected to a MPN Website, feedback is feed dynamically to you online feedback summary and will be picked up by search engines to improve your lead generation rates.

Scan / Register: Add Product Model and Serial Number to Customer Record

Process:

Choose Equipment Manufacturer from pulldown list
If this is NOT a new installation check Service Only

This setting prevents submissions of registration records to MPN Venture connected manufacturers like Fujitsu, Eternal, and Bosch

Install Date: defaults to today's date but can be set to any date
Select Manufacturer Model Number
Enter Serial Number
Mobile Version: Scan Serial Number Bar Code: Click Scan Barcode and utilize mobile device camera to read and enter bar coded serial number
Mobile Version: Add Job Photos. Using mobile device camera record images of job for use in future service or marketing. THese photos will then be viewable in the customer center.
Registered Manufacturers and Model Numbers are available through the MPN Venture product database. This information is a Crowd Sourced resource. If your manufacturer or model is not displayed on the Venture selections lists select other and add your information manually, This will create a Support Ticket notifying the Venture Support team to update our database by add you new models and or manufacturers.
Serial Number Validation Issues

Venture is connected to several manufacturer registration systems including Fujitsu Mini-Splits, Bosch and Buderus Thermotechnology products, and Eternal Water Heaters. Those manufacturers often specify specific serial number validation requirement. If you enter a serial number that does not match the validation requirement we will display a validation warning. However you can over-ride the validation warning if you are confident of the serial numbers entered.

Results:

Model number, serial number, and date installed is added to the customer history.

This information can be used to monitor product or labor warranty relationships.

When creating customer communications like seasonal offers of specials, you can extract a list of all customer records based on the type of equipment installed. This allows much more precise product offers and will result in higher acceptance rates.
Registration records on MPN Venture:

Registration records are instantly pushed to a connected website and connected to the Work Cloud System. This automatically updated the searchable content on your site and sharply improves search engine performance.
Direct consumer information is not shared with the public, only summary information that protects the confidentiality of your customers.

Venture is connected to several manufacturer registration systems including Fujitsu Mini-Splits, Bosch and Buderus Thermotechnology products, and Eternal Water Heaters. Registration in Venture for those product brands are automatically sent to the manufacturer. This eliminates the need for secondary product registrations on manufacturer sites while protecting your lead ranking on those manufacturer online dealer lists.

Schedule - Schedule and date based activity with the customer other than direct work (Workorders) such as appointment for an estimate or a scheduled follow-up call. TO SCHEDULE WORK USE THE WORKORDER LINK, NOT SCHEDULE!
Service Reminders: Schedule and automated service reminder to this customer. Service reminders generate an email to the customer on the reminder date, and also create a task for the user to follow-up with the customer.

Service reminder can be entered simply by entering the service required, the reminder date and set the recurring frequency: Month, Annually, or Non-recurring
Pre-defined Service Reminders

Pre-defined service reminders can be added to Venture, and can provide the customer details or the services offered (and price if desired) in a very professional email / cover letter.
Desktop Version: To create or edit a pre-defined reminder: Click Tools, Then Pre-defined Reminders.

Click Add to create a reminder
Click Edit to edit reminder
Reminders can contain text enhancements like Headers, paragraphs, bullets points and font options.

To add Pre-defined Reminder click Service Reminder, Select desired reminder from pulldown list, and save
Predefined reminders set are viewable in customer history.

Desktop Version - A report of all Service Reminders set is available at Reports, Service Reminders
Integrated API's

QuickBooks
QuickBooks Online
BoschWayToGrow
Fujitsu General
EternalHotWater
MyPointNow.com
MPN Connected Contractor Websites

Full Sites vs. Mini Sites
Shared Data

Workorders/Registrations
Customer Feedback
Contact Us Form: Leads

Connected Databases for the PHVAC Industry

Product Information
Pre-defined site page content
Library
Rebates and Incentives Database
Calculators

Geothermal Energy Calculator

Search Engine Optimization (SEO) Strategy and Results