Websites and Sales Software in one package. Simple. Elegant. Incredibly Powerful.
These one of a kind, custom, industry specific websites feature integrated data and sales software. Focus on running your business not your website with our packaged systems.
Mypointnow has created a backoffice system that takes your service and installation jobs and turns them into seamless, geocoded new content on your website. You install a new condenser and our system adds a new page to your website detailing that job, automatically. Our goal is to get your company found in your local market, organically for the products and services you offer. Whether your specialty is heating, cooling, refrigeration, plumbing or all of them, we can help.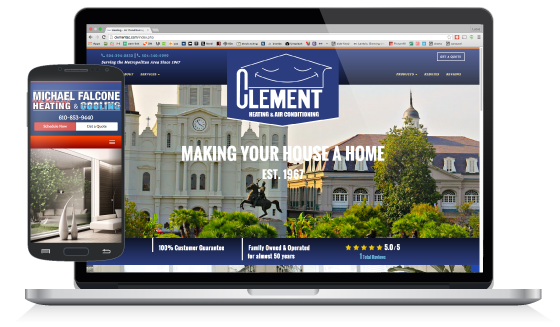 Responsive
Forget mobile websites. We specialize in responsive design. Your new website will look fantastic on any device and be easy to use.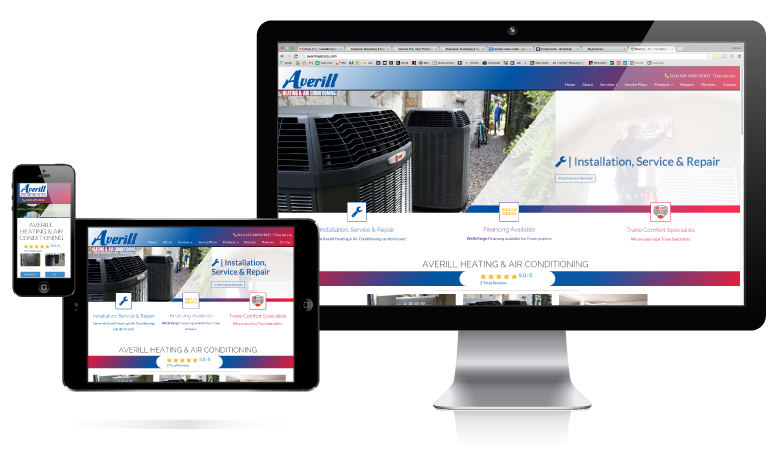 ---

---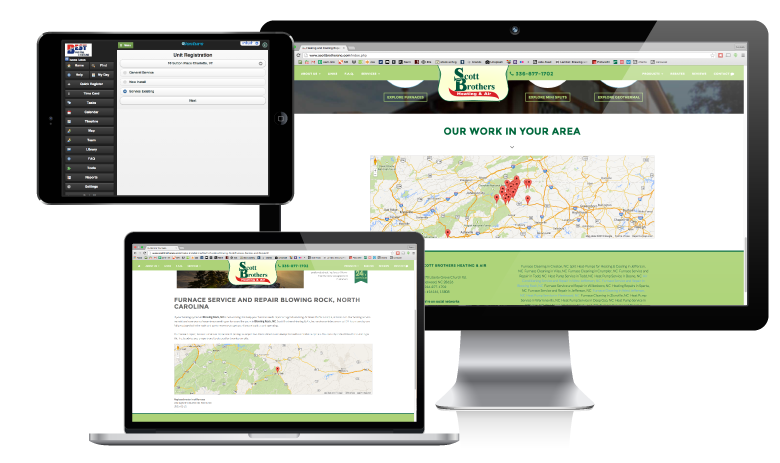 The New "SEO"
Mypointnow's marketing software takes a very different approach to website performance and SEO. Traditional methods are used however the software we build into the website is what makes the system so unique and incredibly powerful. We utilize a contractors' jobs to seamlessly power the website. Want to know how you can see triple digit percentage increases in your sites performance? Ask us how, we can show you real case studies.
"We really feel that we don't have any competitors that utilize this kind of tool to be able to help them and it's put us in a very enviable position in terms of placement on the internet with respect to our competition."
Mike Schneider - Owner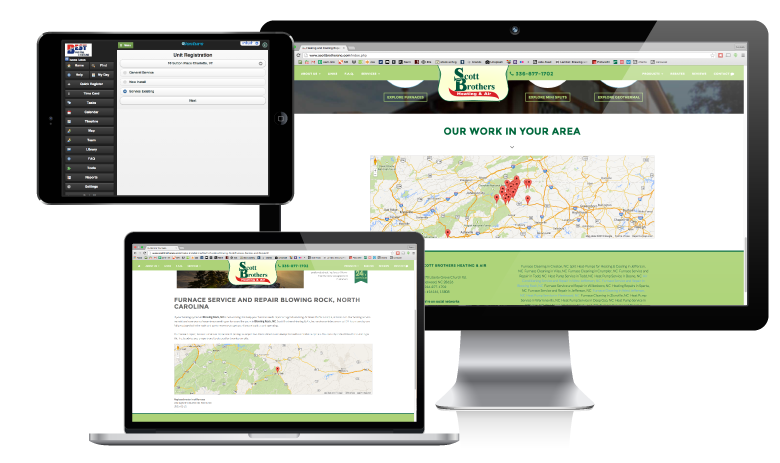 ---

---
Testimonials & Reviews
Would you buy something online that has 2.3 stars? No, you wouldn't. Let our review software show off your hard work, provide instant legitimacy and boost the search performance of your website. Mypointnow is revolutionizing customer reviews and testimonials for contractors. All contractor reviews are internal and live on your website, not ours. Our review software is built for search optimization, every review is geocoded and counts as updated search content which will help you climb search rankings.