Roam Supply Chain CRM+
The long anticipated new version of Roam is now available in both the Google Play Store and Apple iTunes. Because we built Roam+ from the ground up. we posted it as a new app so that our existing users could continue to have access to our existing App while they are starting to use Roam+.
To get Roam+ from your mobile device download it from iTunes or Google Play. Use you email address (as your user name) and password to sign-in. If you need help with login issues don't hesitate to call.
Improved Speed
Simplified GPS assisted App navigation
Simplified MyDay and calendar
Offline mode now allows you to view accounts and record notes without data service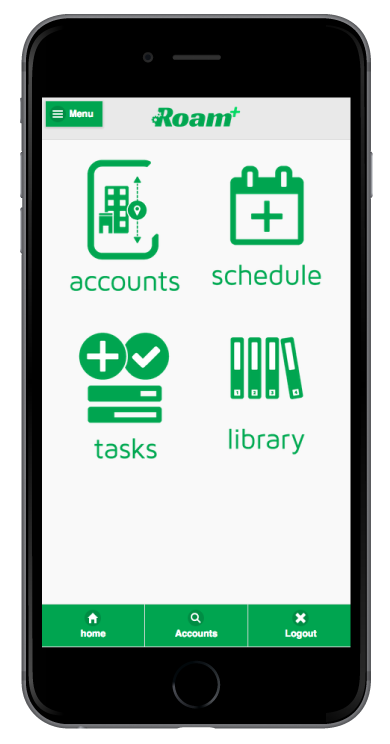 My Accounts
Roam is easy to learn and simple to use. Features like MyAccounts lets your field personnel focus clearly on their relationship and their goals without time-consuming searches. My Account automatically captures new accounts activity so that the team can easily measure new business development.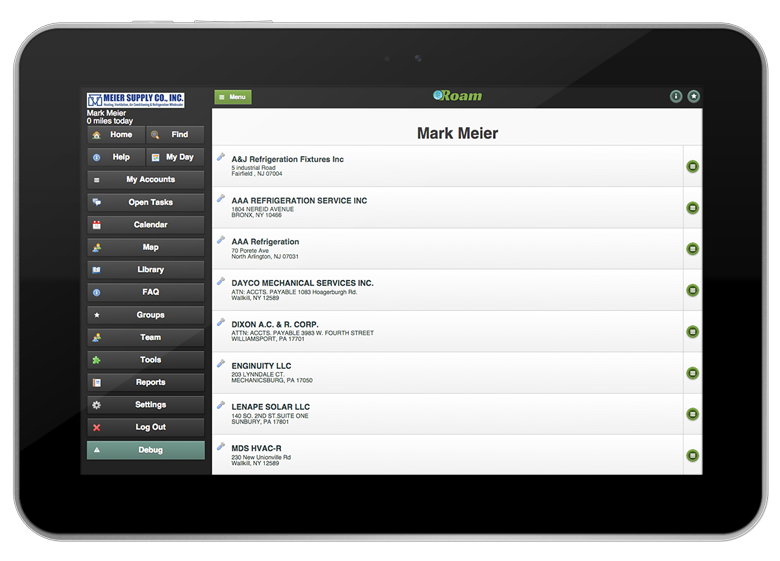 ---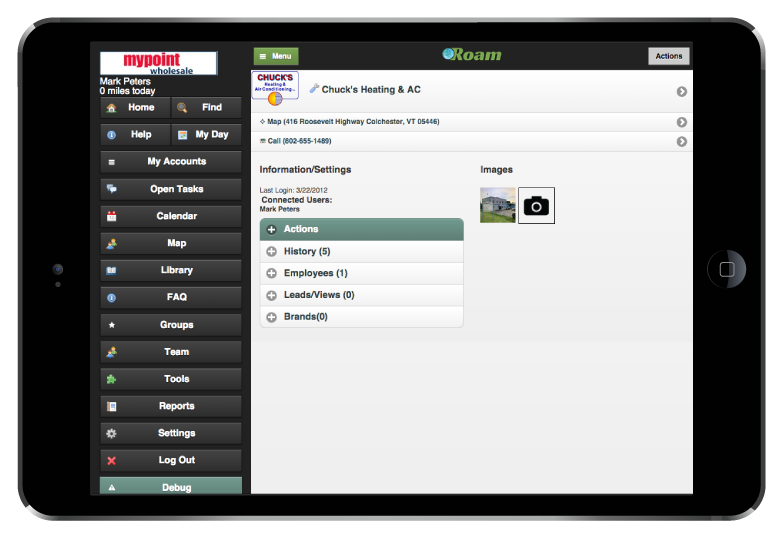 Customer Center
Your team can efficiently update account information on the go. Locations, mapping, call history by team member, and details of our business relationship are available in real time and updated dynamically. Also maintain associated records for key employees of your customers with separate contact interfaces and details such as likes and dislikes, communication history, and birthday reminders.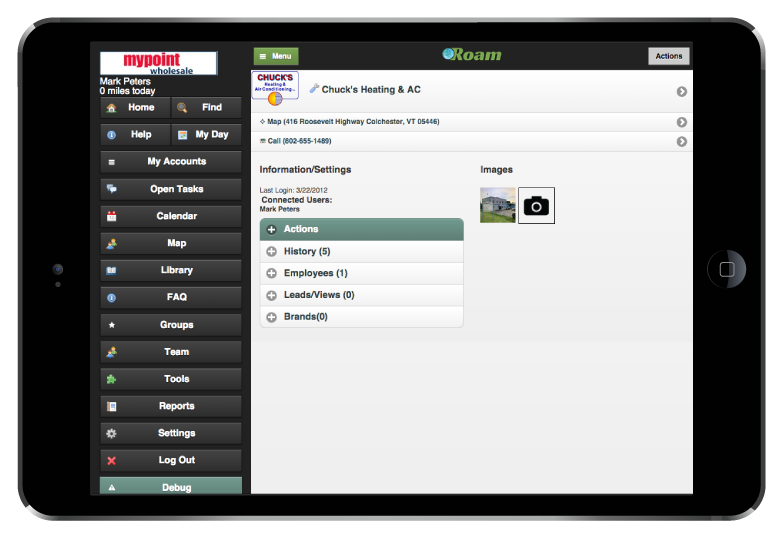 ---
Great Reporting Without the Overhead and Without the Paper
Users sales reports, expense reports, and travel records are updated as your team members focus on their real job of focusing on customer service and sales production. Sale reports can be viewed, downloaded or printed at any time for any time period for a day to a year or more for on user or your entire team.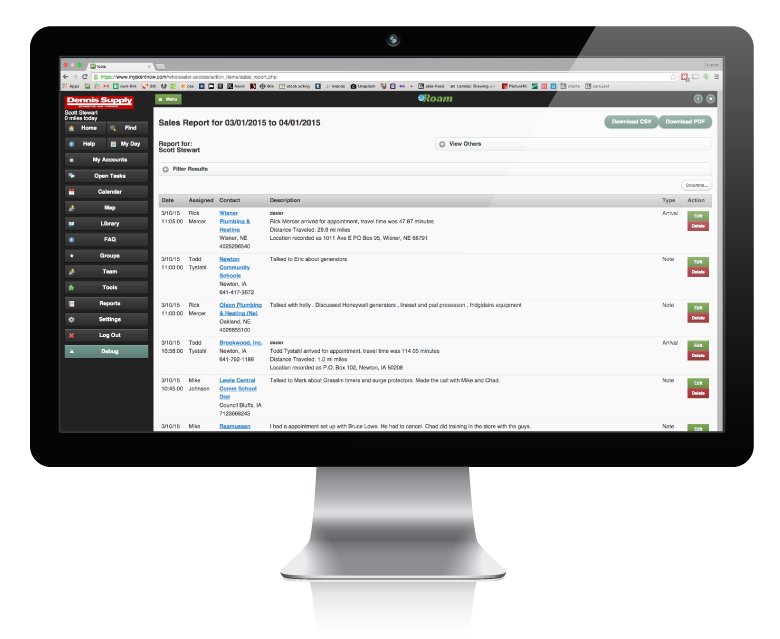 ---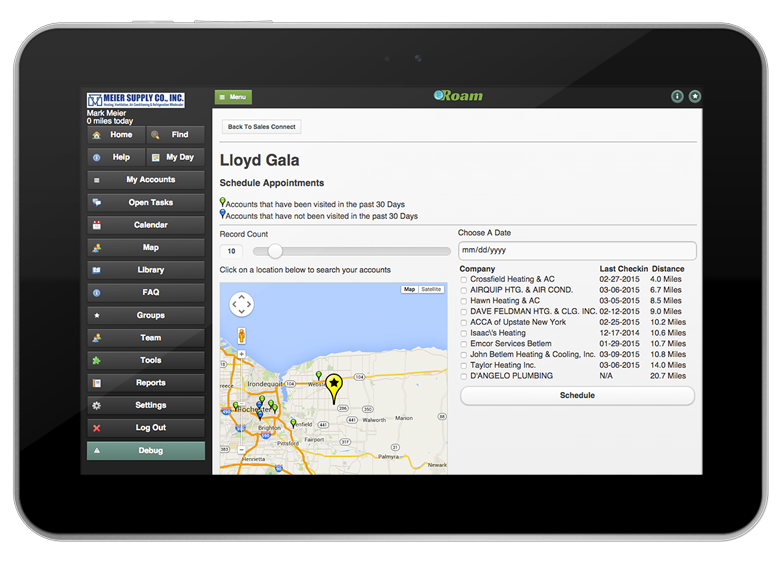 GeoScheduler, MyDay and Calendar Integration
Based on call history and our My Accounts system, Roam advanced time management system can automatically suggest trip destinations and account calls. My Day is on innovative dashboard that will keep you on track and on schedule when you're on the go. Roams calendar systems export to common system like Outlook, Google Calendar, or iCal.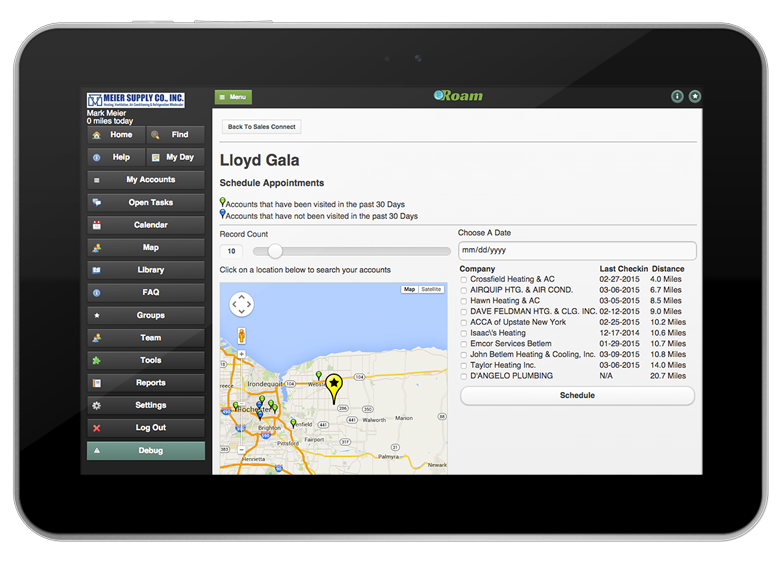 ---
Better Management - Less Stress
Roams comparative reporting and automated performance reminders keeps your team motivated, organized, and focused on the big picture. Comparative analytics easily identify your top performers and those team members that might needs a hand.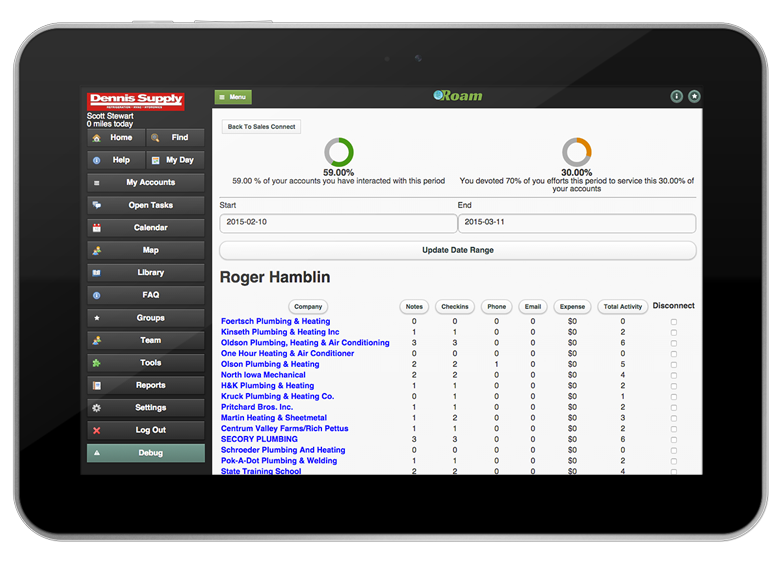 ---
Roam Product Overview
Overview of Roam, and typical start-up steps for new users. Discussion or Administrative Mode, and App based field user mode and basic operations like collaboration, customer systems, mapping, and reporting.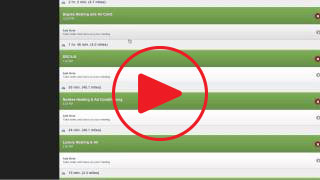 GeoSchedule System
By using GeoScheduler you can rapidly schedule your time and make sure you're getting to the customers you need in a tiny fraction of the time traditionally needed to record appointments in a system like Ouotlook or Google calendar.